Taranaki PFGM formation was held in New Plymouth at St Josephs Parish on the evening of April 15th .
A large group gathered to hear Fr Kevin Hennessy CP from Melbourne present sessions on Who am I?  What do I find easy to share about myself and what is difficult?  Accompanying Fr Kevin Hennessy were the PFGM Directors for the Palmerston North Diocese, Linda and Paul Darbyshire.
The sessions encouraged those present to explore the inner self.  What do I want to reveal in myself, what do I keep hidden, what do I find difficult?  We were asked to share in small groups.  For some of those present this was easy, and others a challenge, others enlightening.
How can 'who I am' effect our family groups, as family groups are built up on relationships?  Our call is to help people to be their true self.   And to do this we need to really listen to their story, love, pray and accept others for who they are, recognizing each of us has gifts to share.
We watched some small video clip, which highlighted what happens when someone reveals a hidden treasure, and how we misread others at times.
The challenge for those in family groups is to really get to know others on a deeper level.  To do activities that allow the opportunity for each person to take the mask away and truly be themselves. To create an opportunity to see others reveal their gifts and to encourage each other to use their gifts for the benefit of the group and Parish community.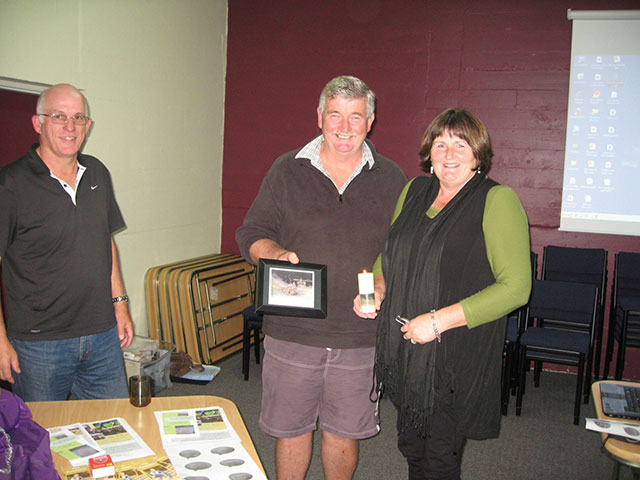 Okato parish celebrates 20 years of family groups in May.  Bernie and Rae Lawn were thanked for their ministry as long serving Parish Co-ordinators and were presented with the candle from the evenings session and a framed picture of the Voyage of discovery artworks to take back to their groups and share.