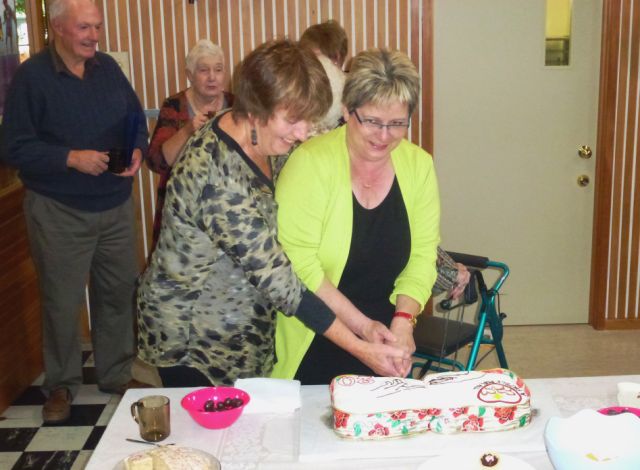 20 years is a long time to belong to the same parish group, but for many members of Mosgiel's Passionist Family Groups, it has been 20 years of sharing the ups and downs of life. Members have become like an extended family to one another and would find it hard to imagine it being any other way.
The parish is unique in that it has one very large group of very friendly outgoing parishioners who gather regularly for fun activities, share important milestones, and support one another in many caring ways.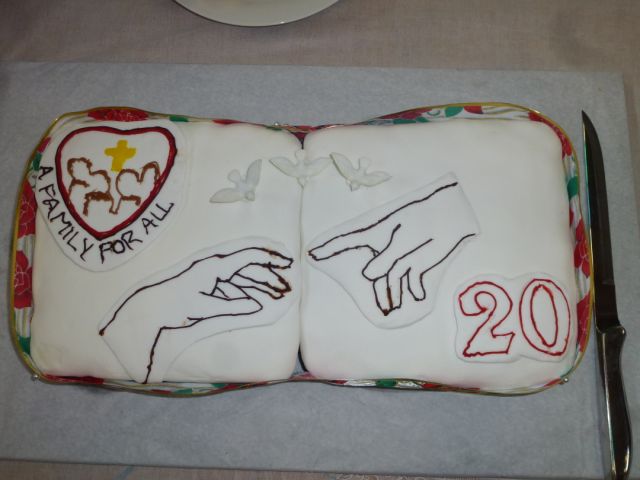 On the Weekend of the 15/16 March, group members gathered for a celebratory meal at a local Hotel, where photos and stories were shared and old friendships renewed. They were joined by one of their regular members, Bishop Len Boyle.  How many Passionist Family groups could claim to have a Bishop as part of their group?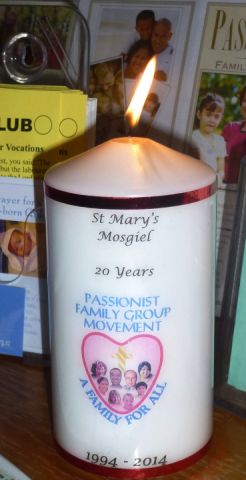 Joining for the celebrations were John and Rosie Crawford of Auckland who were the original parish co-ordinators, Murray and Aileen Straight of Christchurch who are the South Island Directors and were also present 20 years ago,  and the Presentation Sisters who reside in the parish.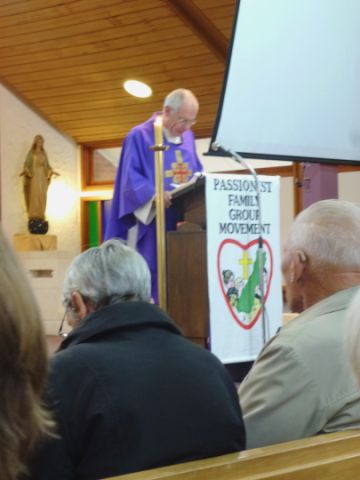 Sunday's Eucharist was celebrated by very supportive parish priest Fr Michael Dooley and following the Mass, morning tea was served along with an Anniversary Cake which was baked by Vera Parsons and cut by Winnie Fitzgerald.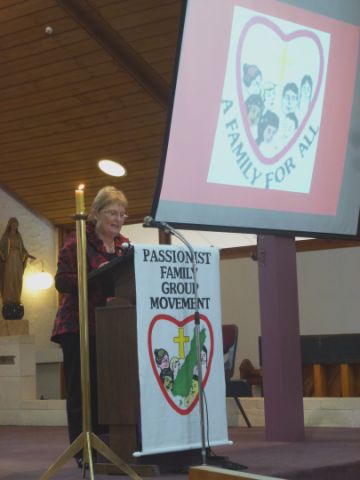 The occasion generated renewed enthusiasm and there is support for starting a new group for retired parishioners based on activities and events which could be held during the day"