During June & July this year three Christchurch parishes celebrated their twentieth anniversaries. Holy Trinity parish Bryndwr had a Friday night gathering with the theme of "The Roaring Twenties " An anniversary cake was cut by Ursula Corcoran and Bernie Renell both of whom were original group leaders. On Sunday the icon "The Voyage of Discovery" and candle were brought to the altar in the procession.
Our Lady of the Assumption Hoon Hay celebrated with all the groups at their Sunday Mass and in the afternoon held a car rally. A parishioner Catherine Metzer spoke about what being part of a family group meant to her and her family, she encouraged others to join a group.
Christ the King Burnside – Brian Cowan, who with his wife Kathleen were original members, spoke with great enthusiasm about how family groups had greatly enriched their lives. Monsignor Bill Middleton had the honour of cutting the anniversary cake at the shared lunch. Click hereto read Brian's talk.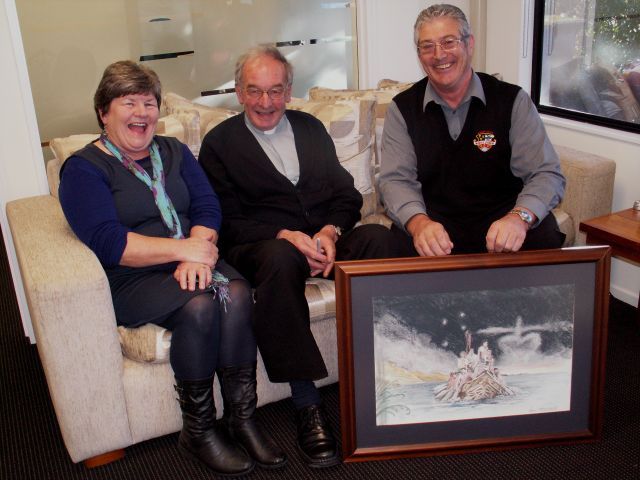 The photos above is of Murray & Aileen Straight from the Passionist Family Group Movement (South Island Directors), and Bishop Barry Jones who has made an inscription on the back of the painting 'Voyage of Discovery' with his good wishes and blessings. These are the words he wrote:
"You build the family spirit of the church which is a great work. Congratulations and blessings on you." – Barry Jones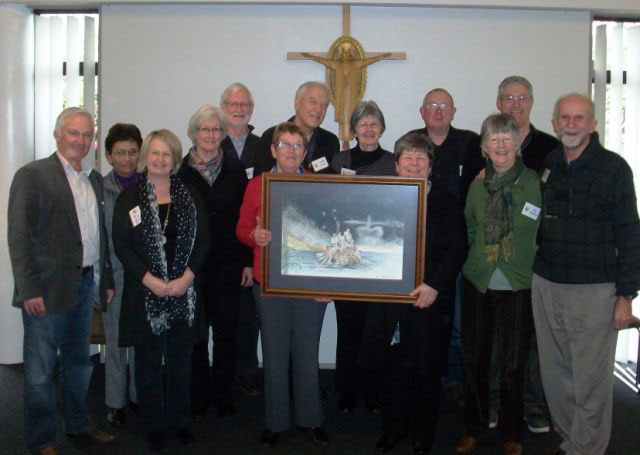 Parish Leaders are (from left): Jerome McNeill, Yvonne Chong, Mary-Ann Holgate, Geoff Holgate, Keith Reynolds, Kathleen Cowie, Brian Cowie Murray Straight Front row Kerry McNeill, Lorraine O'Rourke, Aileen Straight, Sue Sullivan, Frances Sullivan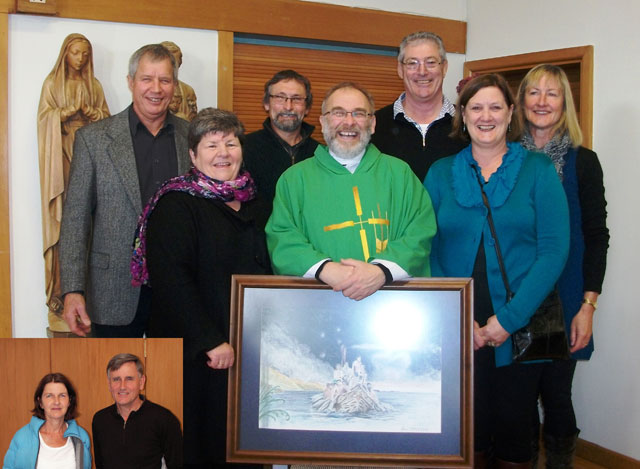 Back row left – Jim Kerr, Bob Arthurs, Murray Straight, Pamela Arthurs
Front row – Aileen Straight, Fr. Rick Loughnan, Maureen Kerr
The photo with parish leaders as an inset of Marie & John Otte who along with Maureen and Jim Kerr are parish co-ordinators. Pamela and Bob Arthurs are Christchurch Regional Co-ordinators.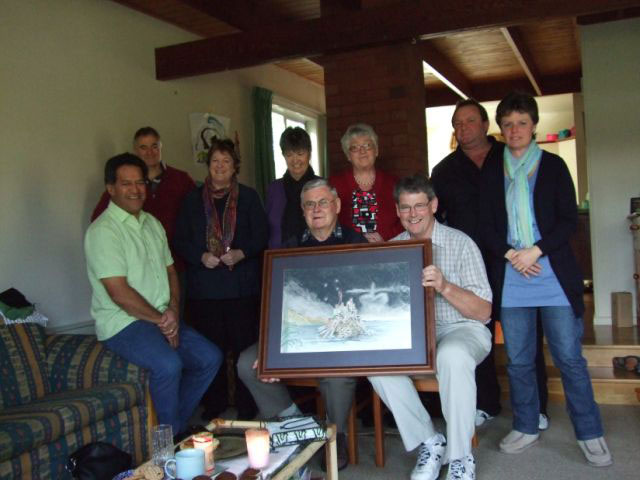 Hoon Hay leaders. Pictured standing back left  Bernie Jordan, Jude Jordan, Anne Siave, Pat Maloney, Peter Hooker, Liz Hooker
Front left Henry Siave, Les Maloney, Kevin Whitburn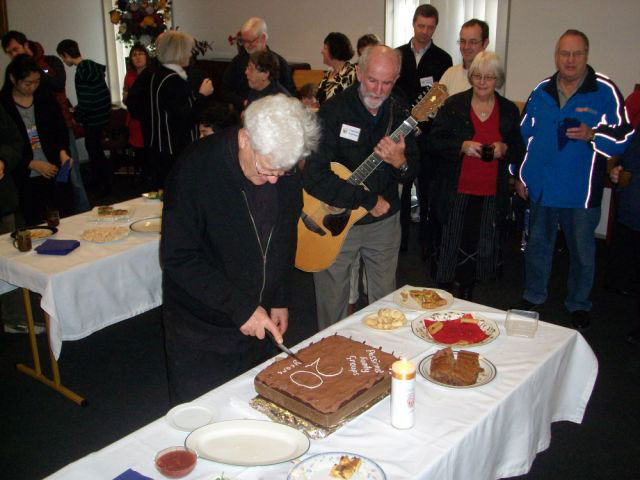 Monsignor Bill cutting the cake.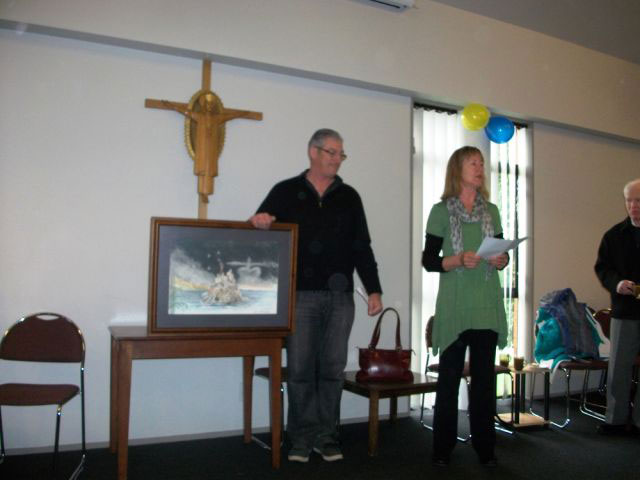 Murray Straight and Pamela Arthurs.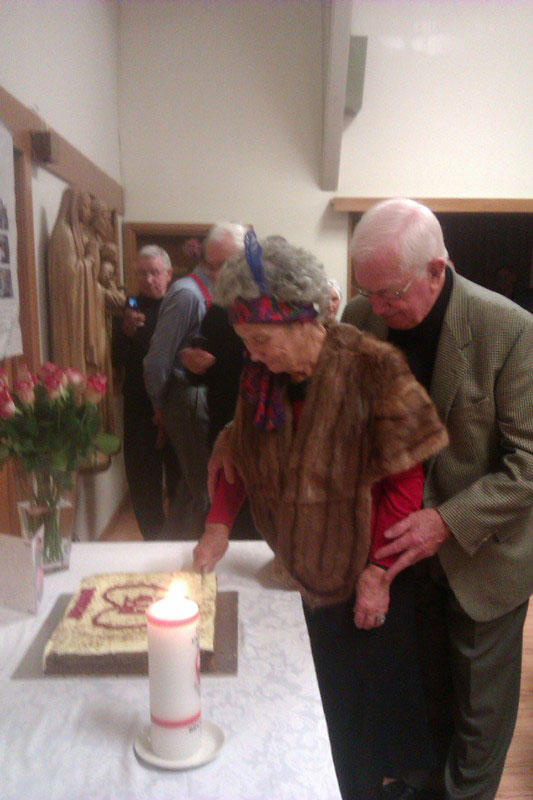 An anniversary cake was cut by Ursula Corcoran and Bernie Renell both of whom were original group leaders.