Recently the Sockburn parish of Our Lady of Victories celebrated their 20th anniversary of Passionist Family Groups.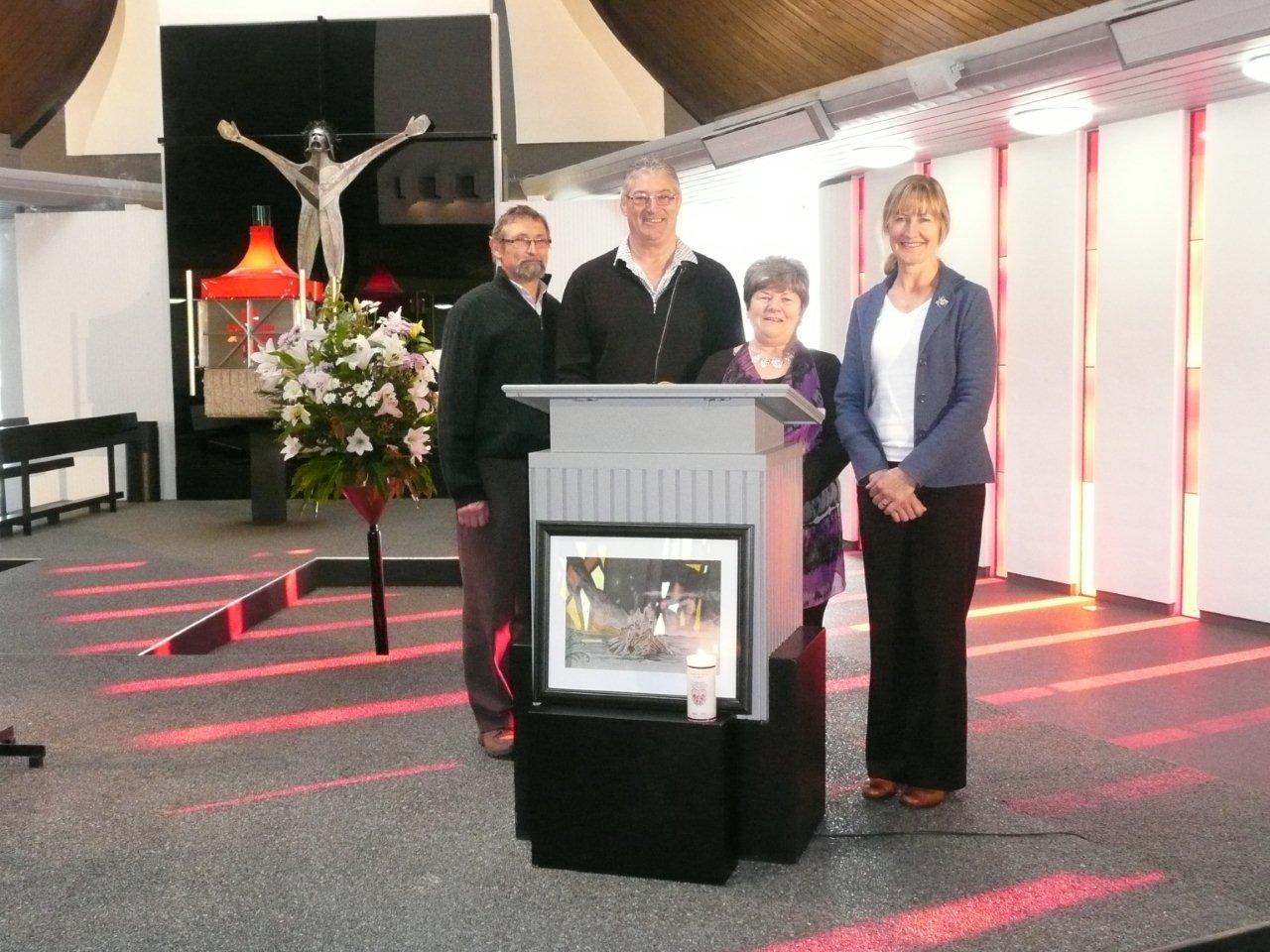 Bob, Murray, Aileen & Pamela
Saturday saw the groups in the parish get together for a Twenties Night. Prior to this weekend the parish co-ordinators Jillian and Terry Mitchell had spent several weeks setting up three new groups. Jillian and Terry along with Fr Michael's preparation and planning, has ensured the continued strong support for the groups from the parish. The parish now has twelve Passionist Family Groups.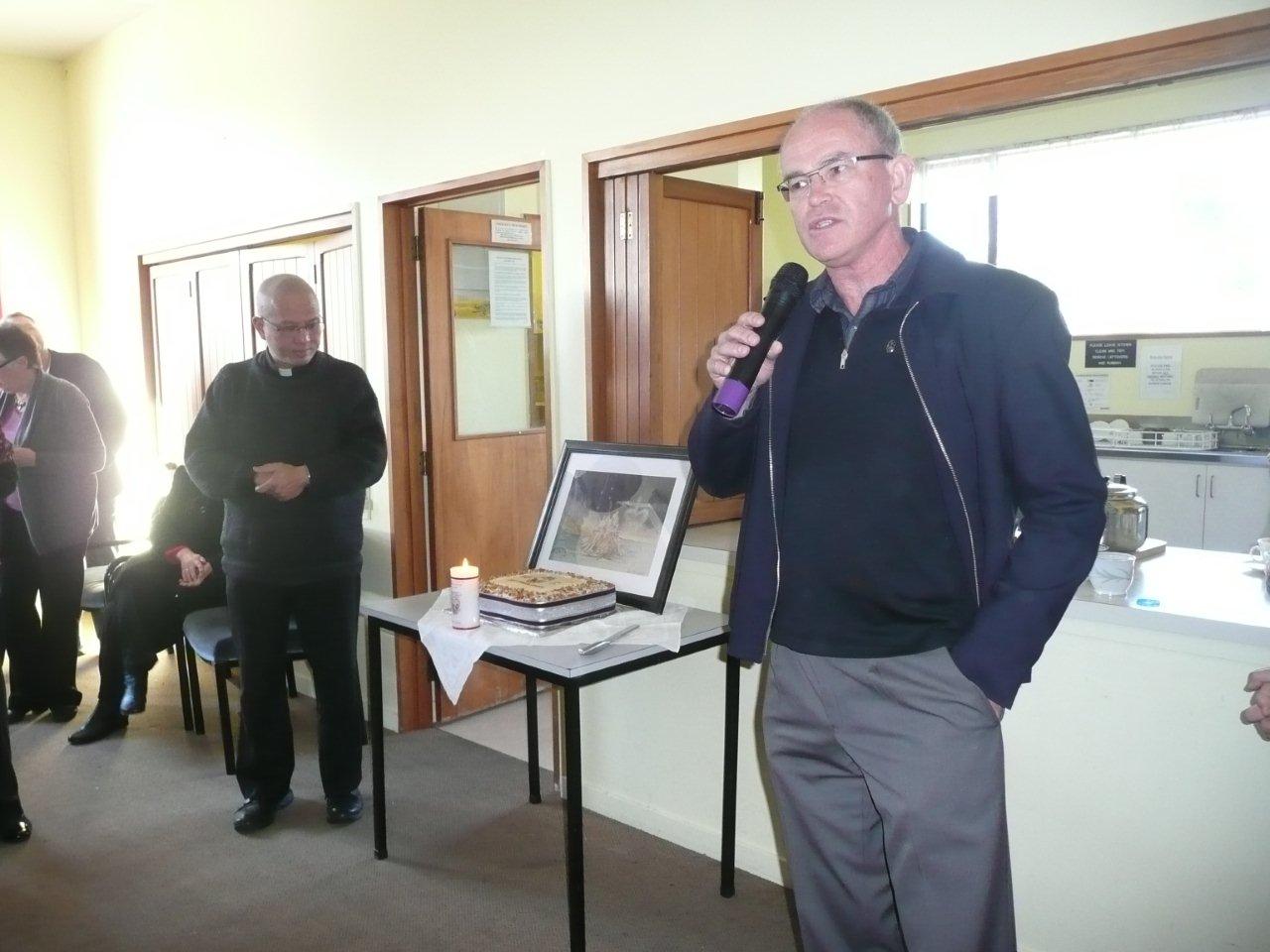 Frances and Clive Bleaken (Hamilton Diocesan PFGM Directors) who were involved in the 1993 PFGM set up, came down from Hamilton to be part of the celebrations. At the morning tea following the Mass, Clive spoke of their memories of those early days and what it was like to be in the parish at the beginning. Father Michael thanked Jillian and Terry for their efforts and acknowledged those that went before them.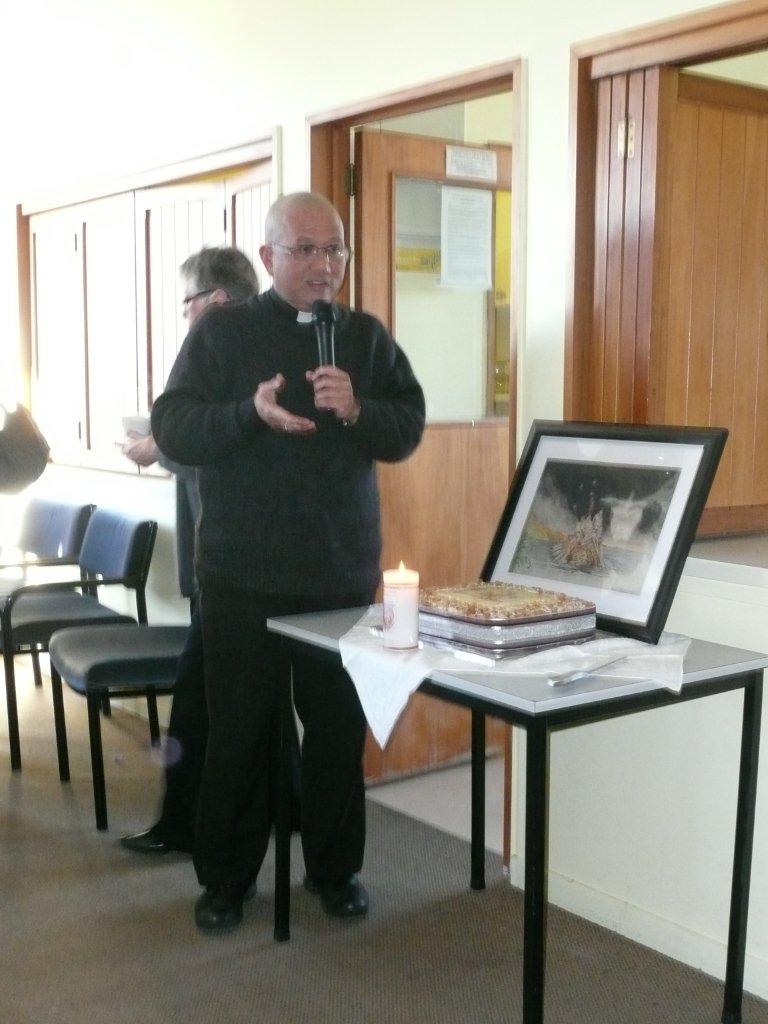 Many of the groups still have original members. Jillian made the yummy anniversary cake which she cut with her husband Terry.