Earlier in the year the Holy Name Parish in Ashburton celebrated 20 years of Passionist Family Groups. At the end of Mass Louise McCrea, who with her husband Richie are the parish co-ordinators, spoke about the early days of Passionist Family Groups in the parish.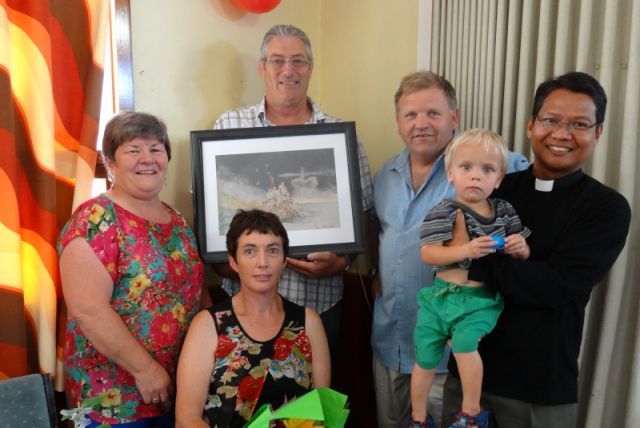 Standing – Aileen Straight, Murray Straight, Richie McCrea, Fr Lito holding Nikora McCrea
Front – Louise McCrea
The room where the lunch was held was beautifully decorated with flowers and the tables looked very colourful. Cecily Casey a member of one of the original groups cut the birthday cake. It was made by Barbara Davison an iced by Joan Lawn.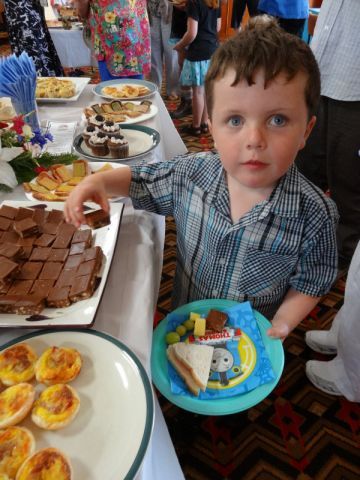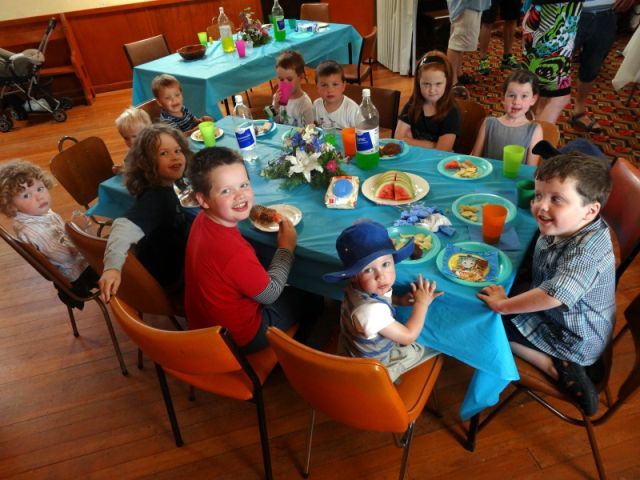 This celebration was a lovely friendly family occasion with all ages represented and new and old members of the groups shared their stories.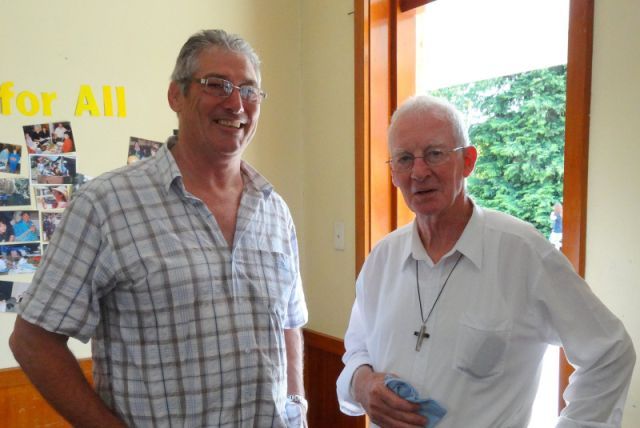 Murray Straight & Father Geoff